Founded Companies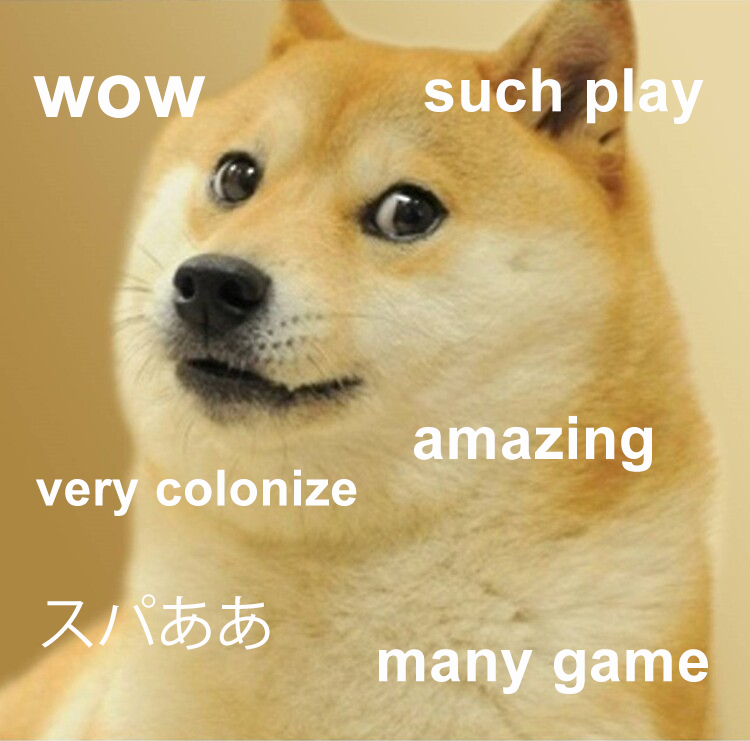 Breakpoint Labs
Worked on various projects in the cryptocurrency space. These include:
Breakpoint Capital: A private crypto fund
Bitses: Fundamental analyses of 100+ crypto assets, one of the biggest websites of its kind
Amoveo Excange: Crypto to crypto exchange focused for the currency of Amoveo
My Wallets: Crypto wallet holder
Advising blockchain companies about tech, market, analysis etc.
Crafting game for iOS
Average 4.8-star reviews (One of the highest rated games in its category)
Hit #1 RPG and Puzzle in the App Store in 20 countries
Self-published in west. IP licensed to U77 for publishing in China
Kreix
Raised $50K government grant
Built 8 mobile apps
Couldn't find strong Product-Market-Fit
---
Founded Groups
First meetup in Ankara about mobile technologies
Organized 15+ events with 100+ of attendees.
Has over 1K+ members
Best freestyle dance group in Ankara
Choreographed shows
Attended competitions with various degrees including
---
Other
Projects
2022 Anime Tiers: List of animes me & my brothers rated.
2019 Mental Model Practices: List of practices for mental training.
2018 Smart Lights: Won Mercedes Benz Hackathon by making a sovereign road junction where users pay for priority.
2018 Bitses: Won Blockcircus Cryptocurrency hackathon by making a fundamental crypto assets analysis sharing tool.
2018 Cryptocurrency market analysis tools
2017 Katan.io: Inspired by the Catan boardgame we developed a web based boardgame which has 60+ hours played daily.
2016 Summoner.tech: Using Unity3d with vuforia SDK we developed an agumented reality dragon egg hatching game where inputs are given using physical cards at Launch Hackathon.
2016 Wayback Forward: Using archive.org's public APIs, Greg & I constructed a visualization that shows when webpages saved in the Wayback changed in major and minor ways, and why the Wayback crawled them.
2016 Won Espn hackathon with an app called Nubee that helps erase the confusion new football fans have regarding the rules of the game.
2015 Won t-hackathon with ReadTweet app where the app filters Twitter according to users own interests.
2015 Insta archive: An app where user can use Instagram as Pinterest. It lets you categorize, organize, tag and save images in the folders you've created.
2015 Cozy: A location based social network for METU.
2014 Fruitface: With using face detection & image processing we created an app to create face/object filters. Where SC & Instagram applied a similar technology to their apps later on.
2014 Whatsmypass: An unhackable easy to use password manager.
Presentations
Blogs
Fabulous Sharings 170k likes: Meme page I created in the Summer of 2011. When school started I recruited moderators to run it. Mostly idle now.
Meme Cavern 40k members: Facebook meme group I created in the Summer of 2017. I social engineered a hack resulting in 40k+ memeber group. I've recruited moderators to run & clean up the group. (got zucced in 2020 RIP)
Games I've Played Longer Than I should Have
I have played many many other games but these are the ones which deserve mentioning.
2022 Colonist.io: My game lol
2018 Little Big Snake: Snake MMO
2017 - 2019 Surviv.io: Survival shooting MMO
2017 Starve.io: Survival crafting MMO
2015 Agar.io: Initiator of the io games concept, easy to enter/play minimalistic MMO
2014 - 2015 Don't Starve Together: Multiplayer survival crafting
2013 - 2014 Don't Starve: Survival crafting
2011 - 2013 Minecraft: Survival crafting
2009 - 2010 Sims 3: Open world
2004 - 2010 DotA: Initiator of the MOBA concept
2002 - 2010 Ultima Online: Best MMORPG I've ever played
2000 - 2011 Starkingdoms: MMO strategy game
1999 - 2005 Heroes Might and Magic 3/4: Turn based strategy game
Videos Edited
Favorite Movies
---